Let Breastmilk Be A Boon And Not A Curse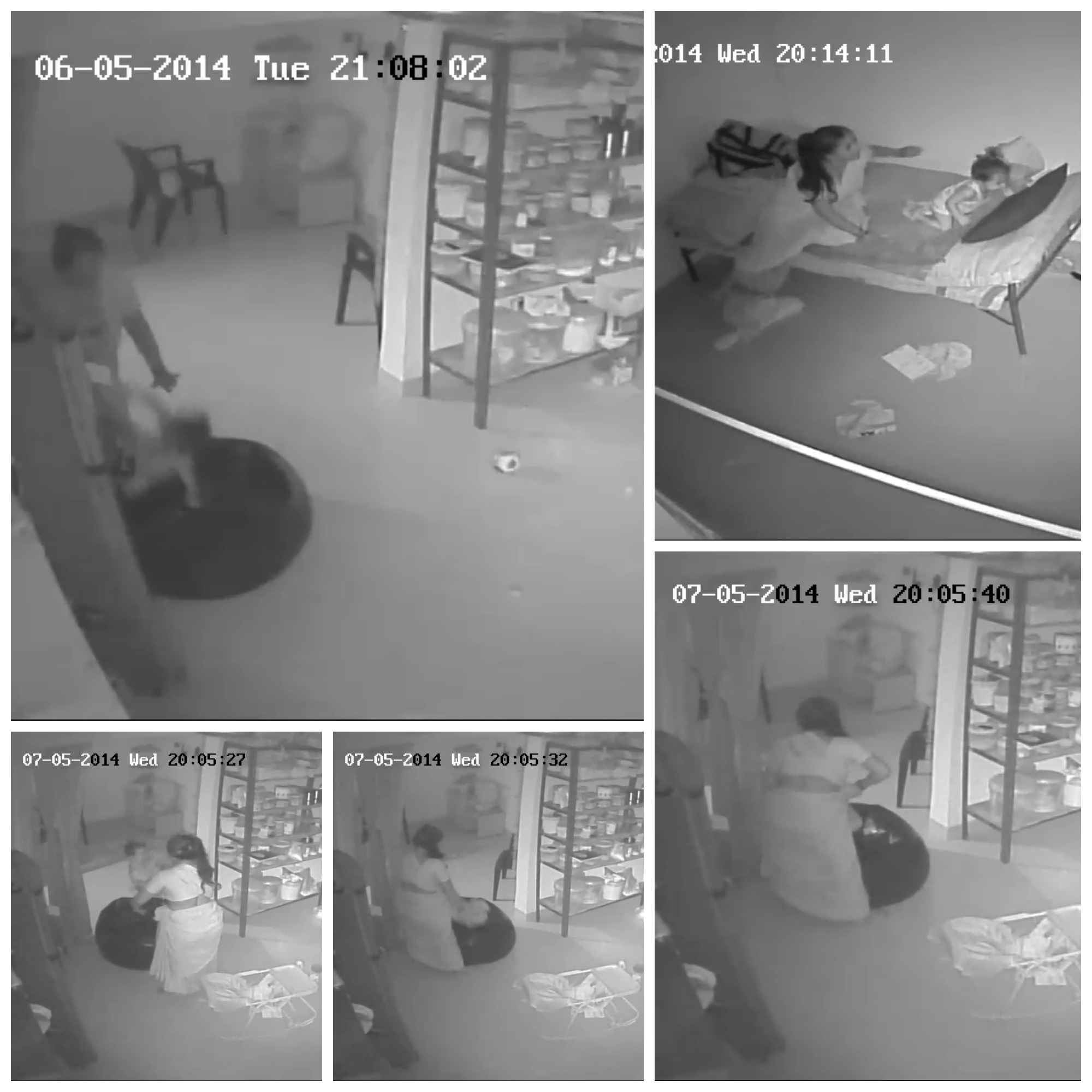 This picture is going viral. A young baby is being manhandled by a housekeeper/ maid. Heart wrenching isn't it? My heart too went out for this small kid and I did mutter a few choicest of words for the parents. How dare they leave their kids like that? They had put up CCtv camera's and they could have monitored it better. Is the child safe now? If so, are the parents still considered monsters?
According to some posts going viral in the Facebook- of course they are. Specially the Mom. How dare she go to work and not take care of the kids? Is her ambition more than her child's life. She is berated, morally slandered and in the process all the working women have been pointed out as selfish and uncaring.
Are they? Of course they are ….
I am a stay at home mom. Damn proud of it too. I sacrificed my career and stayed at home to see my little ones grow. Thier first smile, their first walk and those first baby talks. Which mom would like to have missed it? None of us.
I boasted to every mother what a sacrificing mom I was. Looked down prudely at every working mom and declared to all who would listen. Ten years from now her daughter will be a bad student or her son will be a drug addict. How could a righteous mom be wrong?
Ten years have passed. All the kids have grown up. I have lovely kids. So do they!
Thier kids have a confident mom. My kids have a mom who still preens at her sacrifices, curbs her temper tantrums with great difficulty and if need be can really scream like a banshee. Oh no. I am not unhappy with my life. I am just damn jealous about the fact that they could bring up their kids in the same way as I did and have a career along with that. That was an abomination. Or so my elders in my family told me. I must leave my job to bring up my kids. That is my moral duty and I, the MOM has to forget about herself and bring up the kids. Period.
A girl who loved her studies, a girl who always wanted to come first in the class, a woman who at her career's peak was told to give up her job because her husband was earning more than her just because she was the Mom. I have no regrets. Maybe a little bit, especially when I see my friends doing a fab job with their kids.
I also wonder when my daughter is busy with her studies, burning the midnight oil, should I stop and make her do her pelvic exercises? For isn't her life's sole duty is to be a mom, produce kids, create few more sacrificing mom in the process? So why should she bother with her career and marks?
And then the burning rage starts. I do have a burning anger towards those people who told me to give up my career because that is what the society demanded. I am angry at the company which could only give maternity leave to permanent employees and not contractors. I am furious with the whole social set up which takes away my choice to decide whether I want a career or not.
When today I saw the social statuses of young moms screaming that if you have a choice then give up your career for your kids because she did it, that burning anger revisited me. How dare one person tell another person what a Mom should do ? Tomorrow you will become the Mother in law of your son's bride and I already pity her. Is this what the cycle is all about? One woman stopping another woman from doing what she wants just because she had made the choice?
Yes we have to look after our kids but please don't make it a fight where a woman has to lose again. Let us fight together to find a solution.
Maybe our fight will make the companies realise the need for maternity and paternity leaves. Maybe they will open a kids section inside the company where you can monitor your child every second. Nobody is asking you to replace breast milk, It cannot be replaced. But please let it be our boon and not our curse.
I love being a mom but I love being an independent woman too.
I see in that post men jumping in and talking about how important breast milk is. No one is denying that. Like you love your kids we love ours too. But may I ask the same men, why can't they demand paternity leave too and expect mothers only to do the same thing?
Yes I feel the pride when I see my kids growing, my friend is a single mom, feels the same pride. So to be a working mom I have to be divorced, widowed or frustrated? I cannot think and love my family and career together? Sadly this is a post written by a mom, a woman, a mother of a daughter. Let us not carry this heritage further. As a woman - Stay at home mom. I respect myself and I rest every mom who has a career too.